The Asian movie industry is very good at portraying the horror genre via their cinemas and series. And, to prove that statement right, today we bring you our list of Top 7 Best Asian Zombie Movies on Netflix. 
Netflix is recently releasing many international films and, that is definitely attracting more fans to them. These zombie movies are selected from various Asian countries and, they all depict the popular theme of zombies in their own unique way.
Hence, for horror fans who love to binge on zombie movies, here are the Top 7 Best Asian Zombie Movies on Netflix.
---
Must Read- (2022) Top 15 Best Korean Movies on Tubi TV Ranked
---
Top 7 Best Asian Zombie Movies on Netflix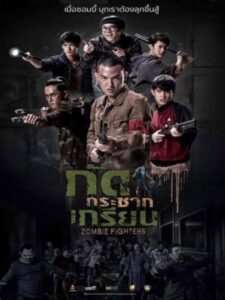 IMDb Score -

 4.3





Netflix Availability-

 Thailand
This Thai horror comedy film is on Netflix for zombie fans to see. The movie is Thailand's first attempt at making a film on the beloved and bankable genre of zombies.   
In this film, we see how a group of teenagers, led by Audy, venture into an abandoned hospital to search for Audy's parents. There they are trapped as they find out the reason behind the abandonment of the hospital.
Now, they must save themselves from a horde of zombies and find what led to this kind of situation. 
---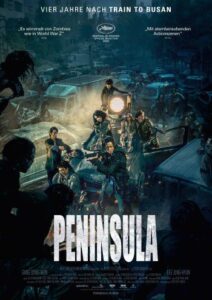 IMDb Rating- 5.5
Netflix Availability- Thailand, South Korea
This Asian Zombie movie is a stand-alone sequel of Train to Busan, and it is now available on Netflix to stream. The movie showcases the life of a marine captain, Jung-Seok, after he loses both his sister and nephew to zombies. 
He then leaves Korea with his brother-in-law as other countries alienate Korea to contain the infection. After four years, he now works for a Chinese gang and was tasked to bring back 20 million dollars from a truck in Korea. 
If his team is able to do it, then they'll get half the money. Stricken with survivor's guilt, Jung-Seok accepts the offer and goes back to the forsaken place. 
---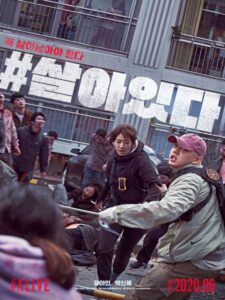 IMDb Rating- 6.3
Netflix Availability- U.S.A, India, South Korea
#Alive is an Asian zombie movie on Netflix that tells the horrifying tale of a single man trapped in his apartment during a zombie apocalypse. Joon-woo was alone when suddenly he heard the news of a zombie outbreak. 
He tried to seek help from others by posting about his whereabouts online but to no avail. After an infected neighbor tries to attack him by rushing into his falt, he closes his doors shut and locks himself in.
But he remains far from safe as power goes out, cutting him off from the outside world. And, just when he tries to kill himself, he suddenly notices another living person in the opposite flat.   
---
IMDb Rating- 6.6
Netflix Availability- South Korea
This hilarious horror comedy film is one of the unique Asian zombie movies on Netflix. Here, we see an odd family who lives in the boonies and runs a petrol pump together. 
The family consists of the father who wishes to go to Hawaii, his eldest son, who does everything to protect his family, his daughter-in-law, who comes off unhinged but is good at heart, his middle son, who recently lost his job, and his daughter who remains mostly quiet. 
Hell breaks loose when a zombie, which was being experimented on by a pharma company, enters their village. This zombie stumbles upon their house, and they make sure to use him for their profit. 
---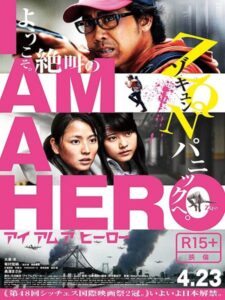 IMDb Rating- 6.8
Netflix Availability- Japan
This Japanese zombie movie is an adaptation of a manga of the same name. We see how ZQN, a virus breaks out in Japan and causes people to turn into monsters.  
Hideo Suzuki, a manga artist is a protagonist also the hero of the film, who fights the zombies. After getting kicked out by his girlfriend, he returns the next day, only to find her weirdly attacking him.
From then on, his journey to survive in the world of zombies begins with other survivors helping him. He also meets a high school girl later who aids him in his killings.  
---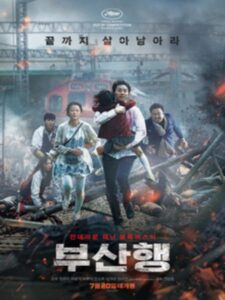 IMDb Rating- 7.6
Netflix Availability- U.S.A, Australia, Japan, South Korea, India 
Train to Busan can be considered one of the most famous Asian zombie movies on Netflix. The movie takes place in a world suddenly plunged into a zombie virus outbreak.  
The infections spread at a rapid pace turning people into man-eating monsters, making them attack each other. Before the outbreak takes place, we see Seok-woo, a pessimistic workaholic man who can't take time out of his schedule to spend time with his daughter. 
Finally, as her birthday wish, he decides to take her to her mother, who lives in Busan. But a zombie sneaks into the train without anyone knowing and starts to infect everyone on board. 
---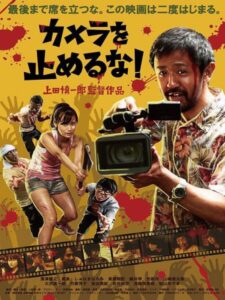 IMDb Rating- 7.7
Netflix Availability- Japan
This Japanese horror-comedy movie is one of the best Asian zombie movies on Netflix. The film was a low-budget movie but, it blew up internationally and, critics praised it for its originality once it got released. 
The film depicts an unknown director, Higurashi, trying to shoot for a low-budget zombie movie with unknown actors. For the location, they chose an abandoned WWII base.
But things start to spiral out of control when real zombies show up and attack the crew. Higurashi still insists on continuing the shoot as now they have a better setting than they can ever ask for.   
On that note, we conclude our list of Top 7 Best Asian Zombie Movies on Netflix. We hope we were able to help our readers with meaningful recommendations. Stay tuned for more important news and articles on movies and series.
---
Special Mention:
Dawn of the Dead (George A. Romero, 1978):
Dawn of the Dead by George A. Romero is not a particularly Asian Zombie movie, but we have mentioned it in the list because it's a masterpiece. It is an American-Italian movie.
Many peoples are confused between Dawn of the Dead 1978 vs 2004; here, let us inform you that 2004 is the remake of the 1978 movie with few changes. And they both are incredible; you can watch any of them.
The story begins when a TV news producer escapes from the Zombies with her few companions in a helicopter. Later on, they realize that there is only so much fuel. Therefore they have to land at an abandoned shopping mall where they have to spend their life. 
IMDb Rating: 7.8
---
Frequently Asked Questions-
Q1. What is the best Asian Zombie movie on Netflix?
Ans – Train to Busan and One Cut of the Dead are arguably the best Asian Zombie movies on Netflix.
Q2. Which Netflix country has maximum Asian Zombie movies?
Ans – South Korea has maximum Asian Zombie movies.
Q3. How can we access different Netflix countries to watch Zombie movies?
Ans – With a VPN, one can watch movies from other country's Netflix. 
Q4. Does Netflix have Asian Zombie movies?
Ans- Yes, Netflix has Asian Zombie movies.
---
Also Read-
Engineering edified me dreams' propelling. And being an Otaku, a superlative dream of mine engulfs experiencing anime to its deepest quintessence and inditing my perspective towards it. Ultimately, anime blogging carved a path towards my desire and made me stand up to you.