Korean industry has proved time and time again how deftly they can handle diverse genres. And, Zombie movies are another genre that they excel at. To showcase Korean Zombie movies, we present our article on the Top 7 Best Korean Zombie Movies on Netflix.
Any horror fan would love to watch a good zombie movie, and what better place than Netflix to find one? Plus, there is also the fact that Korean zombie movies know how to make your blood curdle with their terrifying visuals and eerie plot.
Hence, without further ado, go ahead and read our list of Top 7 Best Korean Zombie Movies on Netflix.
---
Must Read- Top 15 Best Korean Movies on Tubi TV Ranked
---
Top 7 Best Korean Zombie Movies on Netflix –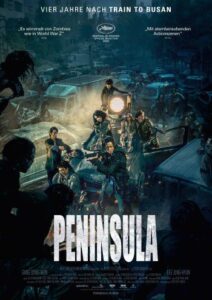 IMDb Rating- 5.5

Netflix Availability- Thailand
This Korean zombie movie on Netflix is the stand-alone sequel movie to the hit Train to Busan. We see a glimpse of how the world plunged into a zombie outbreak overwhelming everyone. 
Jung-seok is a Marine Captain, desperately trying to save his family but sadly loses his sister and nephew to the virus. Now, after four years, he is ridden with survivor's guilt and persisting in the zombie-ridden world with his brother-in-law.  
They now work with Chinese mobsters and are tasked to come back to Korea with two other Koreans to retrieve US$20 million. If they are successful, they can have half the money. But, will this mission actually be successful, or will he lose more people important to him?
---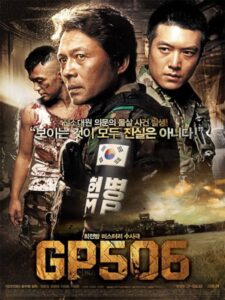 IMDb Rating- 5.9

Netflix Availability- South Korea
This is another Korean zombie movie that fans can enjoy on Netflix. Noh is a Major in the army who gets an assignment to head to Guard Post 506 to investigate a bizarre incident.
After going there, he finds a room filled with bodies of soldiers and blood splattered everywhere. There he also finds another surviving soldier, Yoo.
Noh wants to take Yoo back to question him about the incident, but his supervisors refuse that idea, which Noh doesn't like. Later, Noh understands that the massacre happened when a virus spread amongst the soldiers. 
---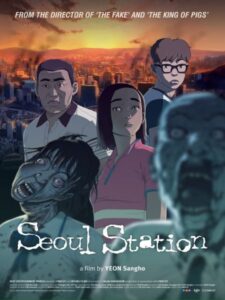 IMDb Rating- 6.2

Netflix Availability- Japan
Seoul Station is one of the best animated Korean zombie movies on Netflix. This serves as a prequel to the movie Train to Busan and tells the story just before the happenings of the live-action movie. 
The story primarily focuses on three main characters Suk-Gyu, a father, Hye-sun, his daughter, and Ki-Woong, her boyfriend. Suk-Gyu is a man searching for his runaway daughter. 
He got a chance to meet her when her boyfriend tried to pimp her off to him. But before they got to meet, the zombie outbreak took place, and now they must survive to meet each other again. 
---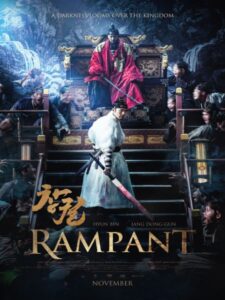 IMDb Rating- 6.3

Netflix Availability- South Korea
Rampant is a historical horror Korean zombie movie available on Netflix. The film depicts the turmoil between the exiled prince Lee Chung and the war minister Kim Ja-Joon, amidst the zombie apocalypse. 
When Lee Young, the crown prince, tried to buy guns from Europeans, he accidentally made zombies come to Korea and, to repent, he had to commit suicide. To keep his son safe, before dying, he orders his wife to travel to China and raise their son under the care of Lee Chung, the exiled prince. 
Lee Chung returns home after ten years only to fight with a corrupt war minister who plans a coup and zombies. Now he must protect those important to him, not only from monsters but also evil humans. 
---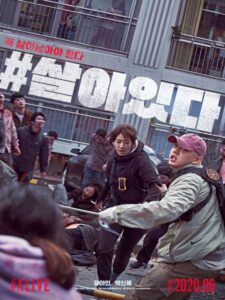 IMDb Rating- 6.3

Netflix Availability- U.S.A, India
This is another exceptional Korean zombie movie on Netflix that depicts the life of Joon-woo, who gets stuck in his apartment building alone during a virus outbreak. 
To save himself from the zombies, he locks himself in his flat and closes the front door with his fridge. He then goes on to post about his whereabouts online so that help reaches him. 
But he soon realizes that his situation is worse than he thinks as he slowly runs out of food and wifi or phone network that was keeping him connected with the outside world. He even goes on to commit suicide but decides not to do that when he realizes there's another survivor in the opposite building.
---
2) The Odd Family: Zombie on Sale –
IMDb Rating- 6.6

Netflix Availability- South Korea
This movie is a horror-comedy Korean zombie movie that is available on Netflix. The film depicts the whereabouts of a single zombie created by the experiments of a pharmaceutical company. 
We see the Park family, which consists of Joon-Gul, who runs a gas station, his three children, and his daughter-in-law.  
The oldest son tries his best to earn money, the middle one is educated but now jobless, and the youngest one stays mostly quiet. Hilarity ensues when the zombie attacks them, and they capture him for their own profit. 
---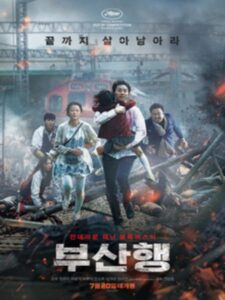 IMDb Rating- 7.6

Netflix Availability- U.S.A, Australia, Japan, South Korea, 

India 
Train to Busan is easily one of the best Korean zombie movies ever made that is on Netflix. We see how an unknown virus started to cause mayhem in Korea. 
Seok-woo is an office worker who only knows how to work. Due to his nature, it has been hinted that even his wife left him. His daughter lives with him, but he is unable to spend time with her because of his work. 
En route to Busan, where he planned to drop off his daughter to his ex-wife, they encounter zombies that somehow got on their train. Now he must save his daughter and himself and survive this apocalypse.
On that note, we conclude our list of handpicked Korean zombie movies that you can stream on Netflix. We hope our movie suggestions were able to help you choose a film that suits your tastes. Stay tuned for more updates and articles on your favorite movies and dramas. 
Frequently Asked Questions-
Q1. What is the best Korean Zombie movie on Netflix?
Ans – Train to Busan is arguably the best Korean Zombie movie on Netflix.
Q2. Which Netflix country has maximum Korean Zombie movies?
Ans – South Korea has maximum Korean Zombie movies.
Q3. How can we access different Netflix countries to watch Zombie movies?
Ans – With VPN, one can access different Netflix countries to watch Zombie movies.
Q4. Does Netflix have Korean Zombie movies?
Ans- Yes, Netflix has Korean Zombie movies.
---
Also Read-
Engineering edified me dreams' propelling. And being an Otaku, a superlative dream of mine engulfs experiencing anime to its deepest quintessence and inditing my perspective towards it. Ultimately, anime blogging carved a path towards my desire and made me stand up to you.