Korean movies recently have been getting lots of attention for their achievements in international awards shows. Hence, to introduce some great Korean films, we present our list of Top 10 Best Korean Movies on Hulu Ranked.
These movies come in many genres which showcase the diversity in Korean cinema. They heavily help in spreading the Hallyu wave and making their industry known all around the world. On that note, here is our list of Top 10 Best Korean Movies on Hulu Ranked.
---
Must Read- Guide: How to Watch Anime on Pluto TV 2022
---
Top 10 Best Korean Movies on Hulu Ranked – 
10) The Housemaid (2010) –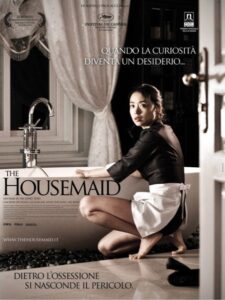 IMDb Score - 6.4

Genre - Drama / Thriller

Duration - 1h 47m
The Housemaid is an erotic thriller film on Hulu. It is a highly acclaimed work by director Im Sang-soo and it competed for the prestigious Palme d'Or in the Cannes Film festival.  
A rich businessman called Hoon employs Eun-yi to help his pregnant wife. But after her employer manages to seduce Eun-yi, things start to spiral down. A treacherous love triangle forms, which was fated to doom from the beginning. 
---
9) The Villainess (2017) –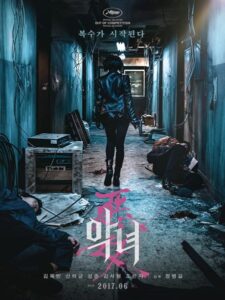 IMDb Score - 6.7

Genre - Action / Crime / Drama

Duration - 2h 4m
This is an action film which talks about an assassin called Sook-hee. She started her training from a very young age in China under the tutelage of a mentor.
After her master's death, she came to Korea to become a temporary government agent and the agency promised her freedom after her services. But when two mysterious men appear in her life, she starts to find secrets about her own past.   
---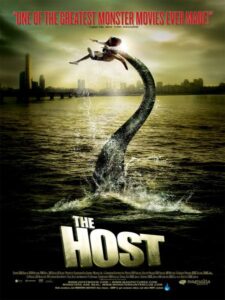 IMDb Score - 7.1

Genre - Horror / Action / Drama

Duration - 2h
A very unexpected Bong Joon Ho film on this list is The Host. It is one of the best Korean monster movies available on Hulu. 
Due to all the chemicals dumped into the Han river, a giant mutated creature comes into existence. After many years, this monster suddenly emerges from the river and attacks people.  
It kills many and, while going back to the river, takes the daughter of Park Gang-du, a shopkeeper, with it. Now Gang-du must work with his two siblings and his father to bring his daughter back.  
---
7) Along With The Gods: The Two Worlds (2017) –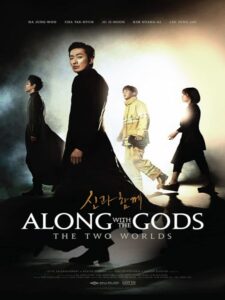 IMDb Score - 7.3

Genre - Fantasy / Action / Drama

Duration - 2h 19m
This Korean movie on Hulu is an adaptation of a famous webtoon. Here, we see a firefighter Kim Ja-hong who died while he was on duty. 
After his death, he finds himself in front of three guardians. Their task is to guide and defend him through seven trials. 
If Ja-hong is successful in his trials, only then can he reincarnate, and the guardians can earn enough points to reincarnate themselves. 
---
6) The Good, The Bad, The Weird (2008) –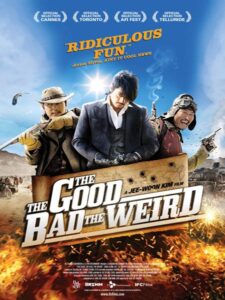 IMDb Score - 7.3

Genre - Action / Adventure / Comedy

Duration - 2h 19m
This is a Korean action movie that is on Hulu, and it is set in Manchuria. The movie is a remake of the famous spaghetti Western Italian film The Good, the Bad, and the Ugly. 
The film revolves around three characters, the good, a bounty hunter, the bad, a bandit, and the weird, a thief.  These three characters go on a hunt for treasure while being chased by various enemies. 
---
IMDb Score - 7.5

Genre - Horror / Mystery / Thriller

Duration - 2h 36m
This Korean horror movie on Hulu is critically acclaimed for its depiction of supernatural elements. In this movie, we see a detective trying to uncover the deaths and illnesses that plague a remote village. 
His daughter gets sick as well. It was almost as if a ghost had possessed her. Now, it is up to him to solve the mystery and search for a remedy for his daughter before it is too late. 
---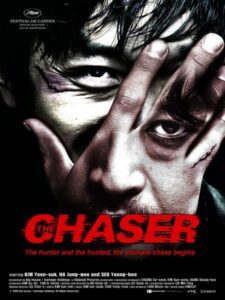 IMDb Score - 7.8

Genre - Crime / Action / Thiller

Duration - 2h 5m
The Chaser is a South Korean thriller film that fans can enjoy on Hulu. This movie centers around Joong-ho, an ex-police officer turned pimp.
But his new business is in deep trouble as his prostitutes keep going missing. One day he realizes that the same customer had been the last client for both the girls who went missing.  
And, Joong-ho unknowingly sent Mi-jin, another prostitute, to him. Now Joong-ho must save her from this possible women trafficker who can turn out to be someone worse.     
---
3) A Taxi Driver (2017) –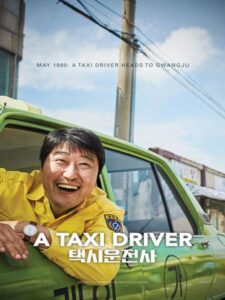 IMDb Score - 7.9

Genre - Action / History / Drama

Duration - 2h 17m
This movie is a Korean action film on Hulu is about a Taxi driver who got accidentally involved in the Gwangju Uprising. The movie is about the real-life interaction between a taxi driver, Kim Sa-bok, and a German journalist.
Sa-bok, a widower, decides to take a German reporter to Gwangju during that uprising that took place in 1980. But things get serious when he gets caught up in the violence and starts to regret his decisions. 
---
2) Memories of Murder (2003) –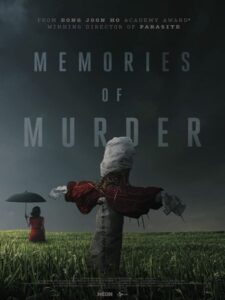 IMDb Score - 8.1

Genre - Crime / Mystery / Drama

Duration - 2h 11m
Another Korean thriller movie available on Hulu by Bong Joon Ho is Memories of Murder. This movie is based on the actual serial murder cases that took place in Korea from 1986 to 1991.     
We see two detectives trying to catch a suspect of rape and murder cases. But as these kinds of cases are rare in rural areas, these situations overwhelm the officers. 
At first, they were not taking things seriously, but as victims pile up, they must do something to stop this once and for all. 
---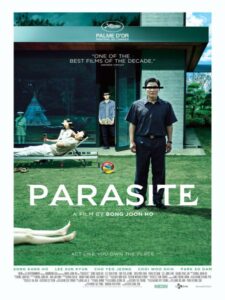 IMDb Score - 8.6

Genre - Comedy / Thriller / Drama  

Duration - 2h 12m
This oscar-winning black comedy thriller film by Bong Joon Ho is hands down is one of the best movies ever made. Here, Bong artfully portrayed the disparity between the wealthy upper class and the poor working class. 
The film focuses on the Kim family of four who struggles to get by with their meager income. Everything changes for them when, Ki-woo, their son, gets a chance to pose as a highly educated teacher for the daughter of the affluent Park family. 
We hope our readers liked our article on Korean movies. Stay tuned for more exciting articles on your favorite anime/manga/manhwa/webtoons.
---
Must Read- Top 15 Best Anime on Peacock TV 2022 (Shows | Movies)
---
Frequently Asked Questions-
Q1- What are the latest Korean movies?
Ans: Some of the latest Korean movies to watch right now are Sweet & Sour, The Gangster, The Cop, The Devil, Space Sweepers, What Happened to Mr Cha? etc.
 Q2- How can I watch Korean movies in USA?
Ans: Fans can enjoy Korean movies in the USA via streaming services like VIKI, Netflix, Hulu, etc.
Q3- Where can I watch good Korean movies?
Ans: Fans can watch Korean movies via streaming services like Netflix, Hulu, Amazon Prime, VIKI, ASIANCRUSH, etc.
Q4- What are Korean movies called?
Ans: Korean entertainment industry which includes dramas and movies is often called Hallyuwood. Korean movies are also just called Kmovies.
Q5- Where can I watch Korean?
Ans: Korean movies and dramas are available on the streaming services and apps mentioned above.
---
Also Read-
Engineering edified me dreams' propelling. And being an Otaku, a superlative dream of mine engulfs experiencing anime to its deepest quintessence and inditing my perspective towards it. Ultimately, anime blogging carved a path towards my desire and made me stand up to you.